On this occasion, Asahi Denso had the honor of receiving the "Letter of Appreciation for 30 years of long-term business" from Kubota Corporation.
Since the start of our businesses with Kubota in 1991, we have grown along with Kubota's business development.
This honor can be greatly attributed to the continuous support from Kubota and all those concerned, and we would sincerely like to thank all of you.
As we continue to commit to our work to better respond to your expectations, we would highly appreciate your continuous support and wish you continued success.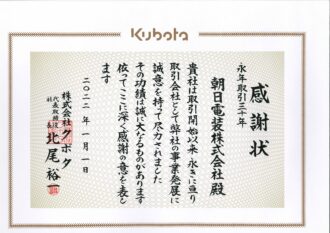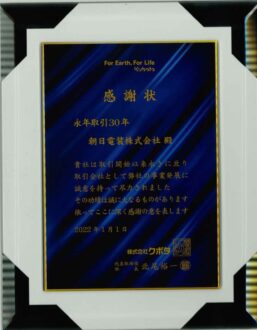 Please see the past awards from here