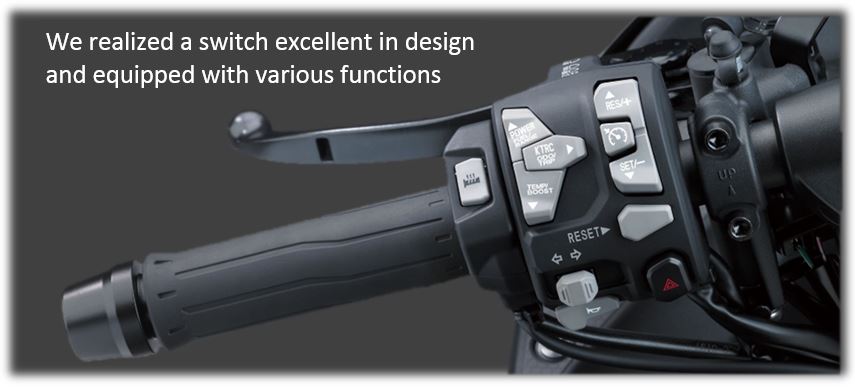 Features
Large-size motorcyle "Ninja H2 SX" and its high-grade model "Ninja H2 SX SE" were developed by Kawasaki Heavy Industries, Ltd.
Our handle switch was adopted for these motorcycles.

In a conventional technology, there was a trade-off relation among downsizing, waterproof, operability of a switch.
In this new structure, this relation is eliminated by integrating some switches to one unit and a switch equipped with various functions was realized.
Downsizing
・Improve the flexibility of design by downsizing a switch.
Waterproof
・Correspond to minute current by adopting waterproof structure.
Operability
・A moderation feeling important as a handle switch.
Function explanation
This has a nearly same size as that of a conventional handle switch and incorporates 7 pieces of waterproof switches.
Function 1
The operation switch of an electronic cruise control is composed considering operability when driving a motorcycle.
You can maintain the speed automatically and perform up/down operation of a speed without leaving a hand from a grip.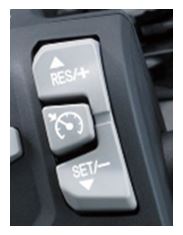 Function 2
This is a operation switch for a mode switching or a liquid crystal screen.
A waterproof momentary switch is adopted and you can have various functions according to a purpose of utilization.