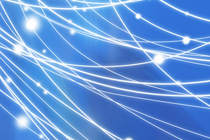 Switches connected to in-vehicle network
As vehicle getting computerized, communication technologies such as in-vehicle network or wireless communication become more demanded by our customers. We are developing and producing products which support CAN communication, Wireless LAN and/or 3G to deal with such demands.
We are also developing M2M (Machine-to-Machine) products which provide safe, comfortable and convenient services by connecting "things and things" or "things and people" via network.