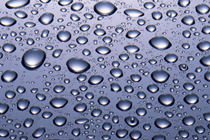 Shuts out water and dust
Electric parts of Asahi Denso are carried vehicles used in inhospitable environment. For example, motor cycle, boats and ships, and special-purpose vehicle. Products with inhospitable environment request based on assuring that products has IP67 for IP code.
Electrical contacts, electronic boards and sliding parts need protection from water and duct. In electric parts. We use packing, gasket, and potting on protection method. We developing products to waterproof and dustproof maximum is exhibited by the know-how of its own.