Configuration
The Panel Switch consists of two push switches, status indicators and the control section for signal communications, etc.

Features
Signals are communicated via the CAN bus
High-speed and reliable communications are possible with a minimum of cable wiring.
Waterproofing
Fully waterproofed with the cord outlet portion protected by adhesive potting, and the internal board protected with rubber parts.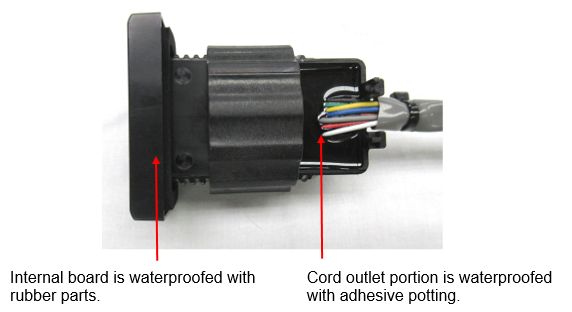 Installation
The Panel Switch is installed by tightening with a resin nut.
To install a single Panel Switch, tighten with a provided resin nut.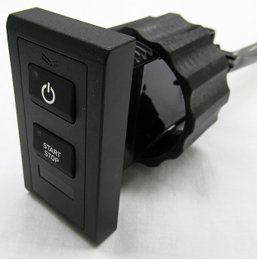 Installing two Panel Switches in parallel is possible using a designated resin nut.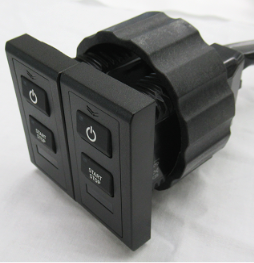 Indicator illumination
The indicator illumination is equipped with ambient light sensor which enables dimming according to the ambient light.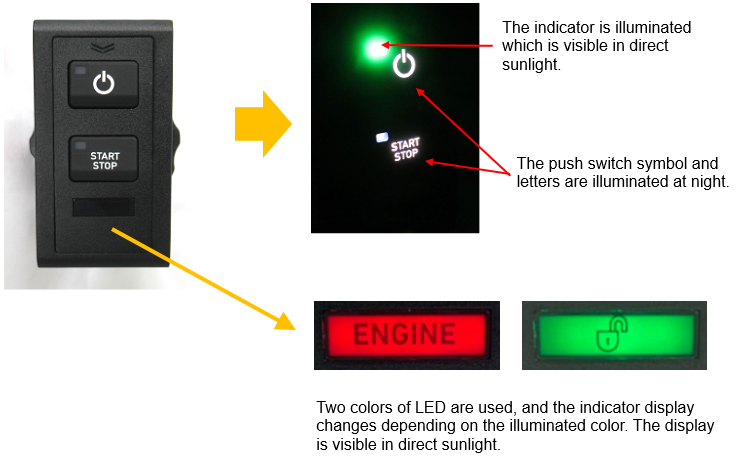 Example of application
The Panel Switch was adopted in the YANMAR Holdings' X47 Express Cruiser.
  Note: Shown by courtesy of YANMAR Holdings.